Our Projects
Here is a sample of some of the projects we have been working on. Please click on the link if you are interested in finding out more.
Previous Projects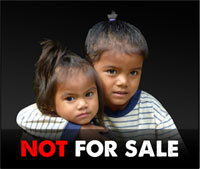 Healthcare Center for Children, Cambodia
In April 2014 The Impact Effect, in partnership with Anesvad and the Mekong Club, provided support to Healthcare for Children (HCC), an NGO which is based in Phnom Penh, Cambodia and which focuses on the prevention, protection and rehabilitation of victims of sex-trafficking. The purpose of the assignment was to explore the concept of establishing a social enterprise.
Examples of other social sector project experience
Other social sector organisational projects/contracts carried out prior to the inception of The Impact Effect include:
Strategic Planning – Mekong Institute (2014)
Design of Organisational Capacity Building project at Mekong Institute (2013)
Various Organisational Capacity Development Projects at SurfAid International (2009-2011)
Strategic Planning at Project K, New Zealand (2006)
GIZ-MRC Cooperation Programme: Training Program for National Coordinators for the Core River Basin Management Functions Decentralization (2014): CNA and design and delivery of capacity development intervention
Design and delivery of capacity development training for Local Governance Initiative and Network (LOGIN) Asia (2013)
Competency Framework Development, Health Quality Safety Commission, New Zealand (2011)
Various HRD Capacity Development Projects at SurfAid International (2009-2011)